Start Farming Today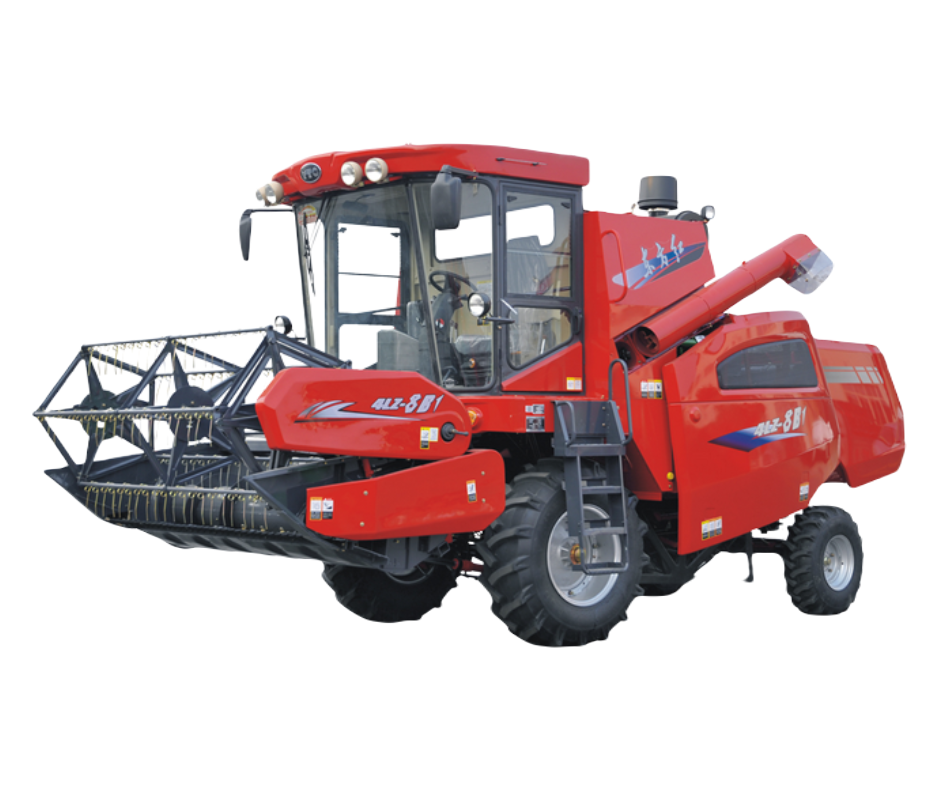 Wheat Harvesters
Our YTO wheat grain harvester is a one-of-a-kind machinery that harvests wheat remarkably. It combines separate reaping, threshing, and binding operations into a single operation. Having the advantages of high productivity, easy handling, and low labor intensity, YTO grain harvester is suitable for use in large area farmland.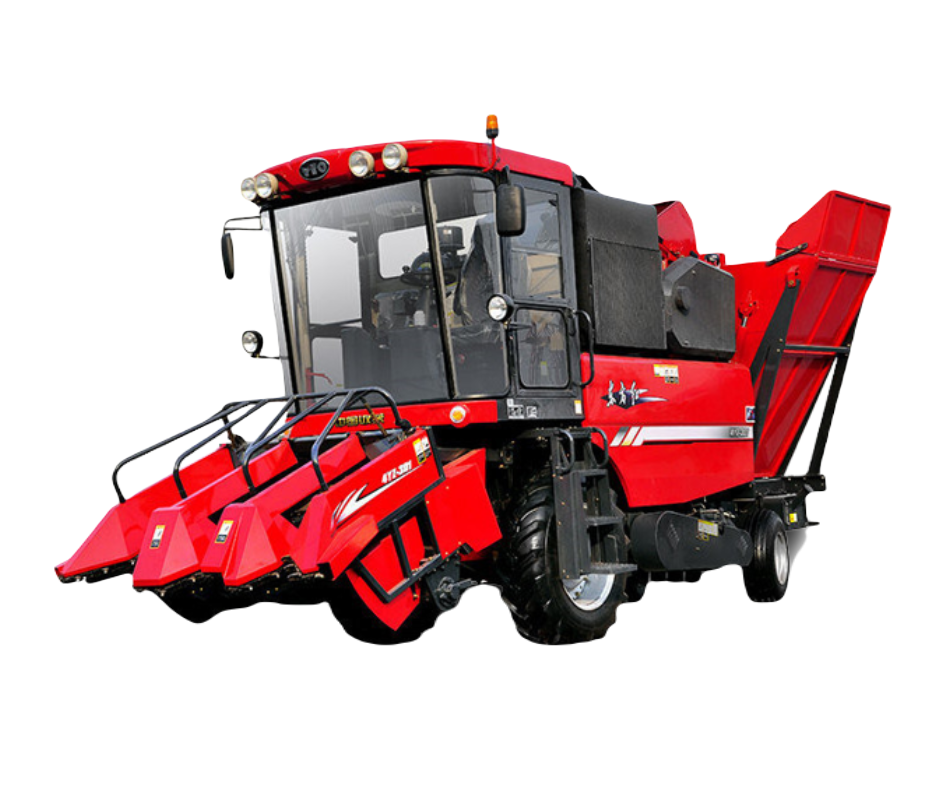 Maize Harvesters
Our YTO corn combine harvester is very efficient at harvesting maize. As its cab protrudes forward, our corn combine provides high visibility. Further more, it has high levels of productivity and can achieve 0.93hm2/h, ensuring high productivity levels of productivity.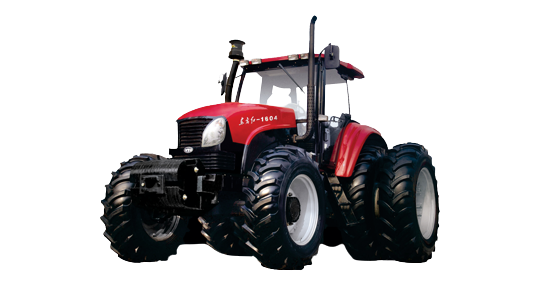 Tractors
Our YTO wheeled tractors are designed to perform at high tractive levels of effort to fulfill the purposes of moving implements in both agriculture and construction industries. According to its drive mode, the wheeled tractor can be generally classified into 2WD tractor and 4WD tractor.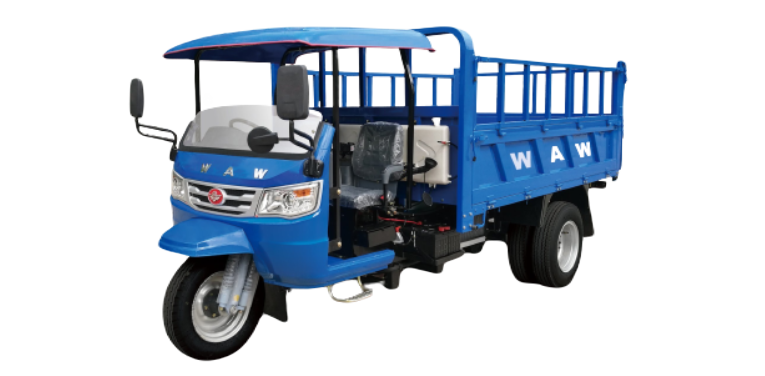 3-Wheeled Work Trucks
Our Wuzheng tricycle trucks are all rounders for both in industrial and farm duties. The high rigidity body can easily deal with steep and muddy roads at the same time delivering the optimum performance. They have more legroom, easy maneuverability and the body is suitable for various high-intensity operations.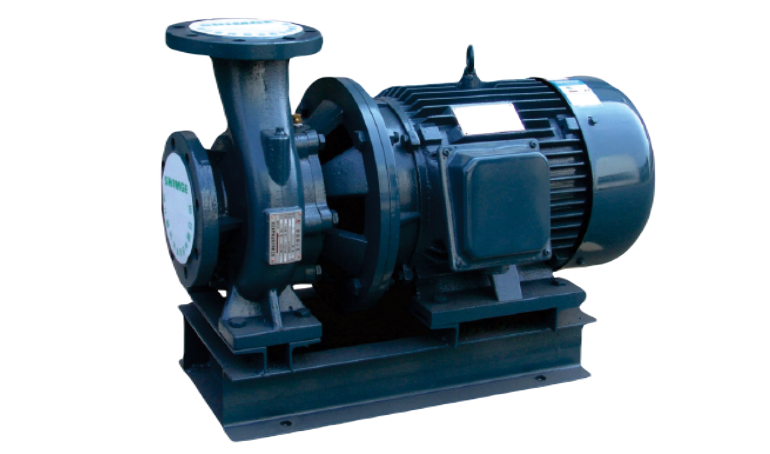 Irrigation Pumps
Our Shimge centrifugal irrigation water pumps are top of the class. We have a wide range from 7.5 horsepower to 60 horsepower with heads from 12.5 meters to 125 meters and from 1400rpm up to 2900rpm. They can pump volumes of water from 100 000 liters per hour up to 200 000 liters of water per hour.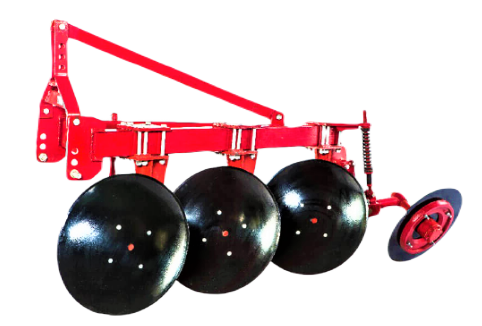 Disc Ploughs
The disc plough is designed to work in all types of soil for functions such as soil breaking, soil raising, soil turning and soil mixing. It is used to open the new fields and to process the stony areas. It can be used easily at rocky and rooted areas. It is specially useful in hard and dry trashy land conditions and in soils where scouring is a major problem.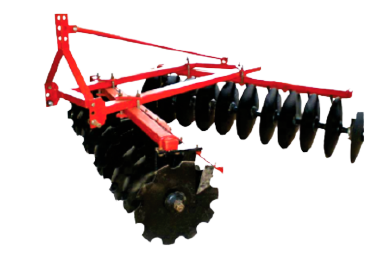 Disc Harrows
It is an agricultural tool or implement that is used to till the soil where crops are to be planted. It is also used to chop up unwanted weeds or crop remainders in farm fields. We have strong and durable disc harrows that are suitable for all your tractors. Our Y.Z.L Wholesalers disc harrows are made from steel and with a hardened steel frame.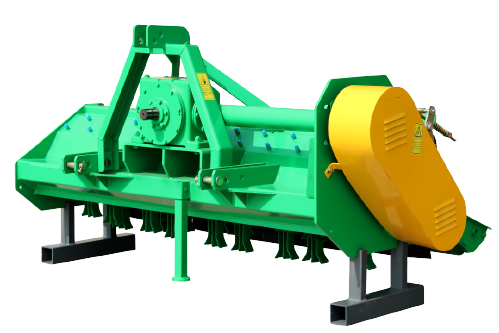 Straw-Crushers
A tractor driven straw crushing machine has good smashing effect on various crop straws and roots erected and placed in fields. It is very good when it comes to cutting sorghum, maize, wheat, grass and cotton straw standing or lying on the field. We have 200cm, 330cm and 400cm working width.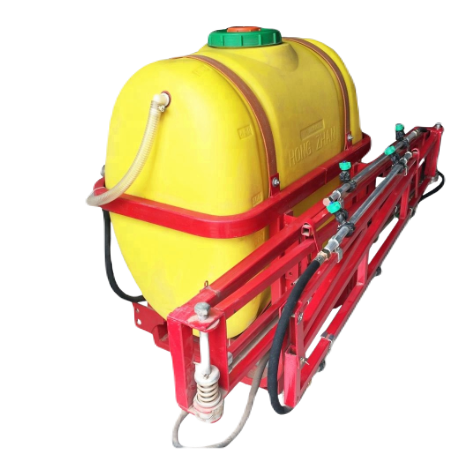 Boom Sprayers
A boom sprayer is the most common type of apparatus for applying herbicides in broadscale farming. A sprayer has many components, the most important being the nozzles, which split the herbicide into many small droplets that are projected through the air to the target.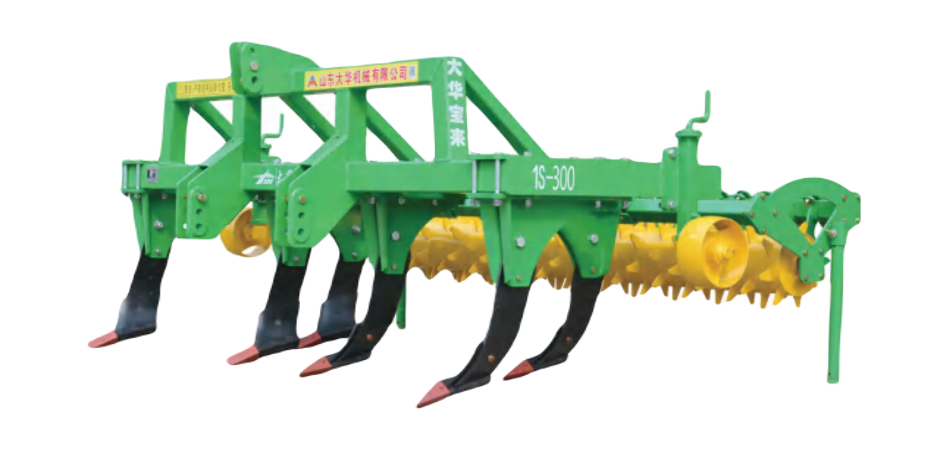 Subsoilers
It is used to break hardpan of the soil, loosening of the soil and helps the water to seep into the soil for improving drainage. A mole ball can be attached to create a small tunnel in the soil, which serves as drainage channel for water.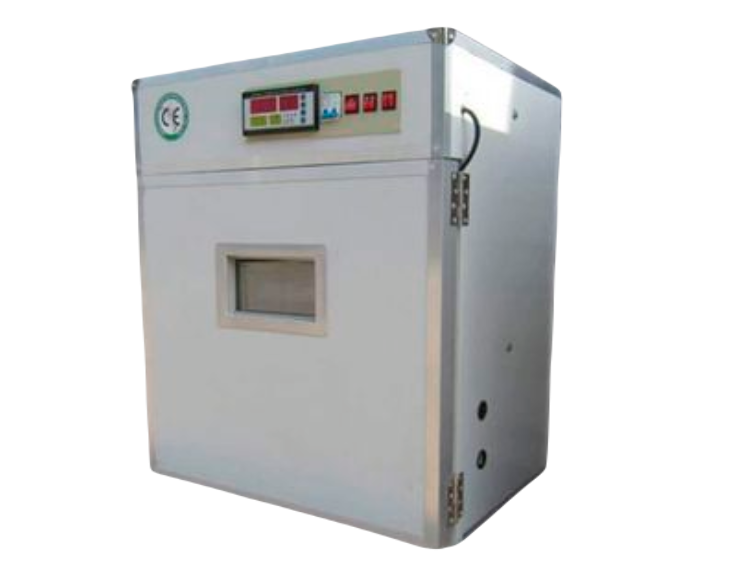 Egg Incubators
The incubator is an apparatus that is used to regulate environmental conditions such as temperature, humidity, and turning for successful hatching of the fertile eggs placed in an enclosure.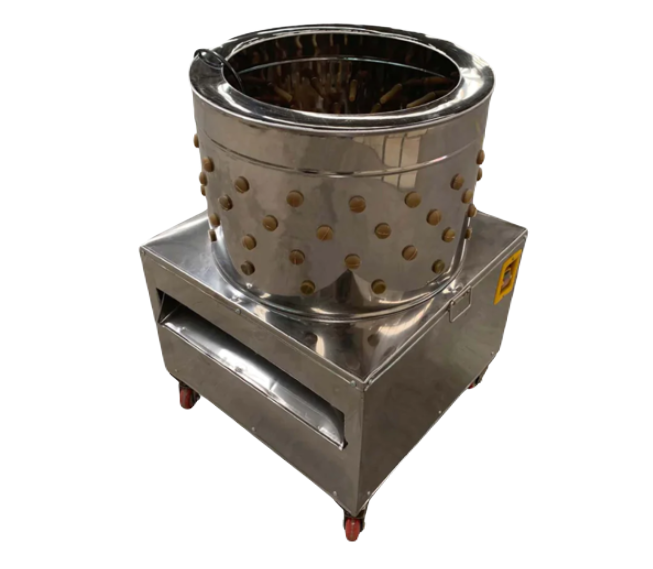 Chicken Depilators
The plucking machine has become an essential accessory for the preparation of meat for chickens and other animals. Indeed, as its name suggests, it was created to help remove excess feathers, so that the animal no longer has any.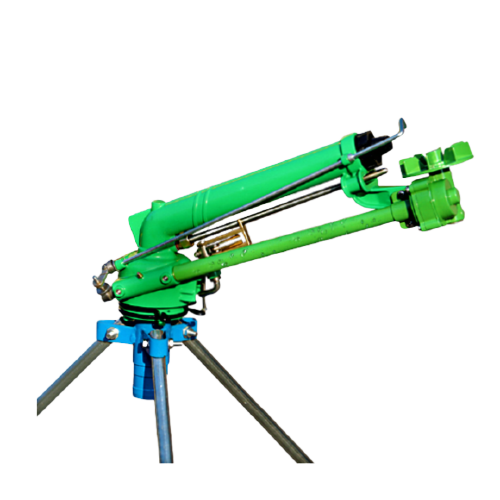 Rain Guns
Rain guns are used for irrigating large field areas at once. The guns irrigate the land with minimum labor and electricity requirements. While rain gun irrigation, pests, and insects get washed away. The adjustable jet breaker allows droplet size & impact adjustment facility for delicate crops.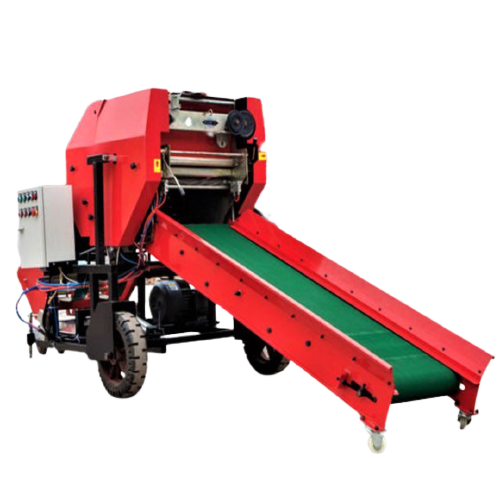 Corn Silage Balers
Corn silage baler machine with wrapper is an all-in-one full automatic baler and wrapper for dried silage baling and wrapping of maize straw, wheat straw, alfalfa, sugarcane leaf, sweet potato vine, reed and bean plant. Only one person can operate the machine. The machine comprises of a conveying belt manually in front of the machine.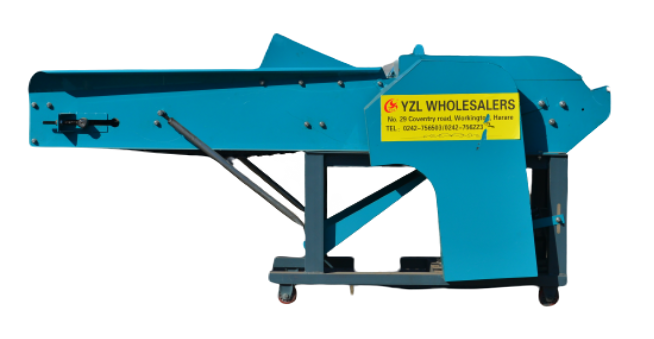 Corn Silage & Grass Choppers
The chopper is mainly used for stalk forage, such as rice straw, wheat straw, maize stover and maize for ensiling. Straw choppers can be classified by size into small, medium and large. The small-size chopper is mainly adapted for chopping dry straw or silage on small-scale farms. The large chopper – also called a silage chopper – is mainly used for silage on cattle farms.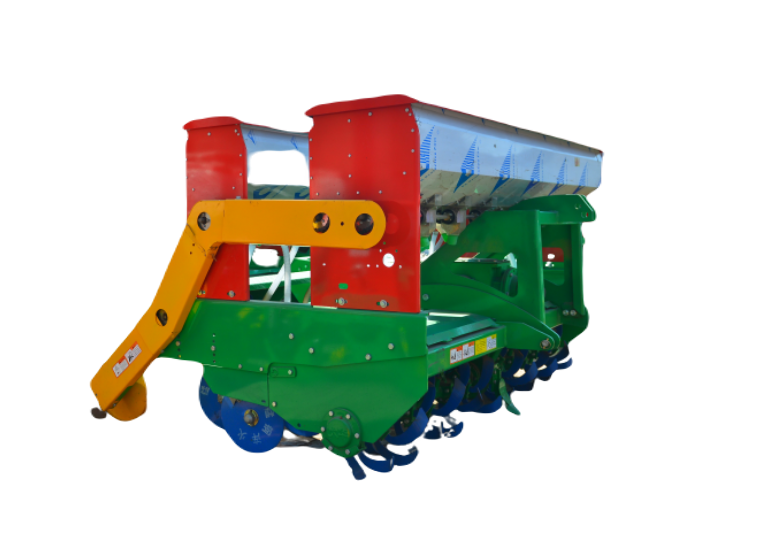 Rotary Tillage Drill Planters
An agriculture seed drill is a sowing device that sows the seeds for crops by metering out the individual seeds, positioning them in the soil at proper depth and distance. It covers them with soil to a certain average depth, ensuring that the seeds get covered with mud and are saved from being eaten by birds.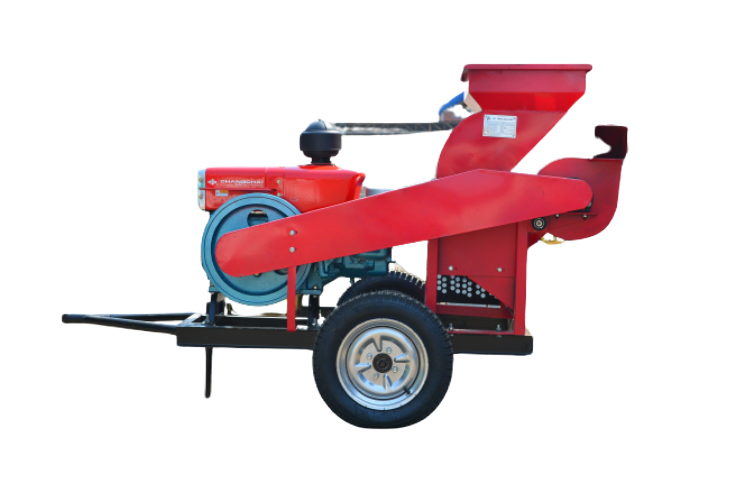 Maize Shellers
It is used shelling Maize from cobs. The machine separates the kernels from the cobs with an amazing speed without any breakage of the kernels as well as cobs. Independent small-scale and large-scale corporate farmers can choose from the extensive range of uses of maize sheller unique to their businesses. Our maize sheller is powered by an 18HP Changchai, water cooled diesel engine and can shell up to 5 tons per hour of maize.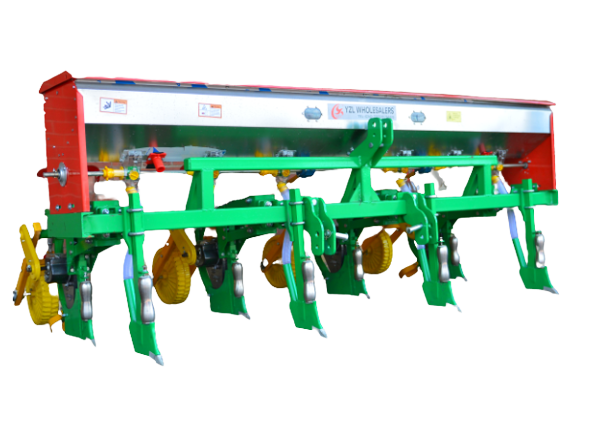 Maize Precision Planters
These precision planters allow farmers to plant two rows of maize in one pass and evenly distribute both seeds and fertilizer. Precision Planting ensures that only the requisite amount of seed is used during a planting season. This is beneficial that it reduces seed waste as well as ensures that plants are spaced properly and don't choke each other as they grow and develop. We have 3 row and 4 row.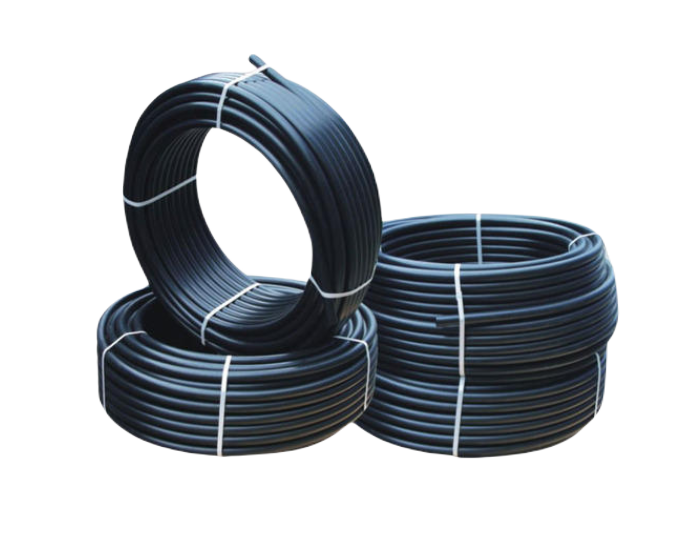 HDPE Pipes & Connectors
HDPE pipe is a type of flexible plastic pipe used for fluid and gas transfer and is often used to replace ageing concrete or steel mains pipelines. Made from the thermoplastic HDPE (high-density polyethylene), its high level of impermeability and strong molecular bond make it suitable for high pressure pipelines.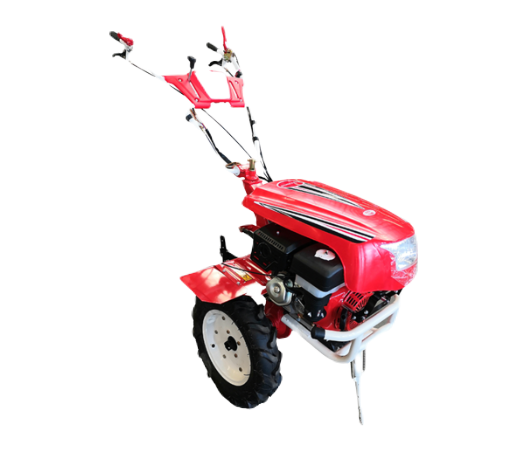 Mini Rotary Tillers
The mini-tiller is a mechanized plow used to prepare land for agricultural production. It can plow land more efficiently than plows that rely on animal draft power, and at the same time reduce drudgery. We have a 12HP(3600RPM) model SC135-Z powered by a 190F diesel engine with a manual start. It has got a 1050mm-1350mm working width, 150mm-300mm working depth, 2 front gear shift and gross weight of 188KGs.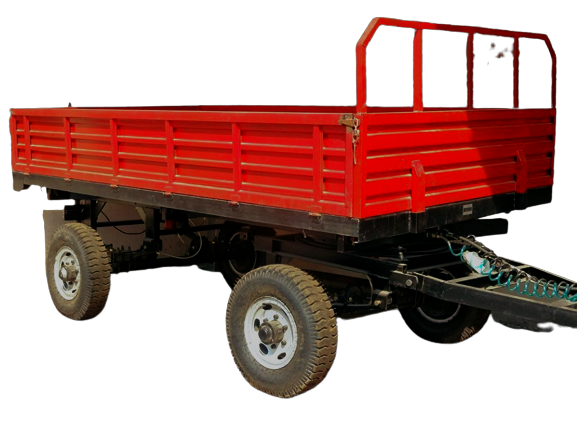 Farm Trailers
Tractor-drawn trailers re typically composed of a tractor unit and one or more trailers. The tractor unit is the engine and cab of the vehicle, while the trailer is the large box-like structure that is used to transport goods.. It is commonly used for carrying materials such as soil, gravel, sand, mulch, and other materials. We have 3 tonnes, 5 tonnes, 8 tonnes and 12 tones models. Our trailers have hydraulic-powered tipping mechanisms.
Two-Wheel Tractors
Our 22HP two-wheel tractors are affordable for new growers, easy to maneuver in small plots of different crops, and adaptable with various pieces of equipment for many different cultivation tasks. They have a Power Take Off (PTO) and hitch system similar to four-wheel tractors, and they can connect to multiple implements.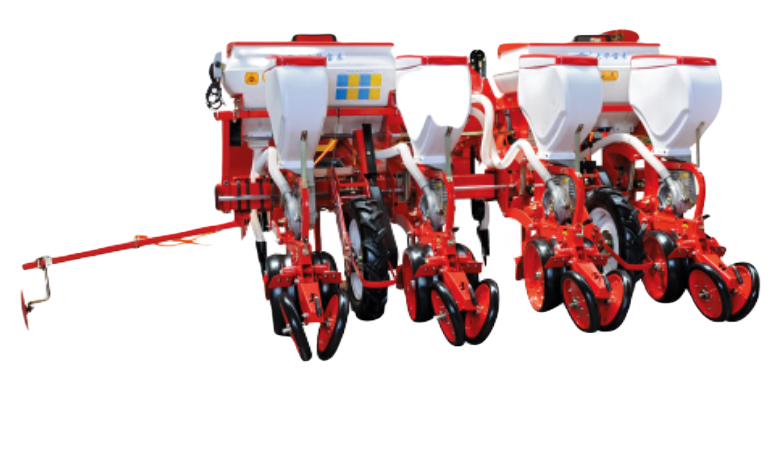 Pneumatic Planters
Pneumatic Precision Planter is a tractor operated machine which uses pneumatic metering mechanism for placing of seeds & fertilizer at a certain depth with uniform spacing. Establishing a good crop stand helps attaining maximum and uniform germination of seeds, resulting in vigorous seedlings in the field.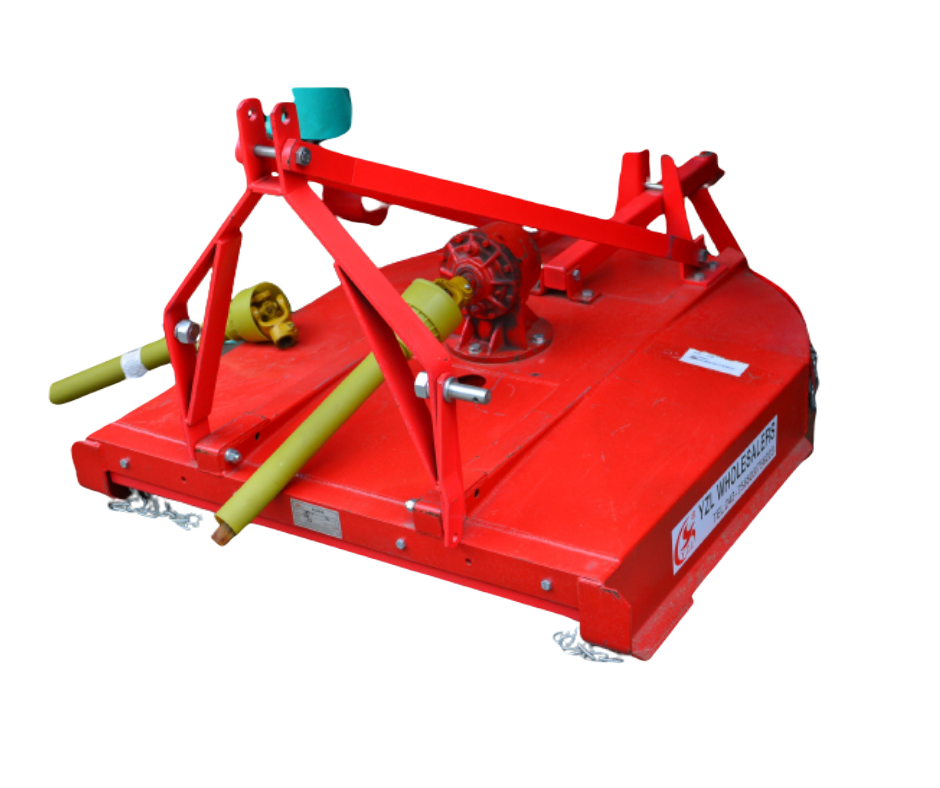 Rotary Grass Mowers
Our range of finish mowers keeps lawns of all sizes looking their best – without extra time or effort. We have the finish mowers to cut acreages down to size fast all with easy maintenance and long life. Our tractor PTO-driven mowers are very efficient and durable. They are the best when it comes to field-grass mowing.
Tractors And Implements
The table below shows our tractors and suitable implements for each tractor. It shows the tractors` horse-powers, appropriate implements for each tractor and codes for each product in brackets.
240HP Tractor
195HP Tractor
175HP Tractor
140HP Tractor
120HP Tractor
80HP Tractor
55HP Tractor
30HP Tractor
240HP Tractor
APPROPRIATE IMPLEMENTS AND CODES
1. (YTO109) Tractor-YTO/ELX2404
2. (DH1016) Tiller-rotary-1GKNM-350
3. (DH1006) Subsoiler-1S-300
4. (DH1014) Plough-reversible-1LFT-550
5. (DH1001) Subsoiler-SZL-300
6. (DH1011) Straw crusher-1JH-400
7. (DH1015) Tiller rotary-1GKNM-330
8. (DH1001) Subsoiler-1SZL-300
9. (YJ1006) Disc plough 7 dish
195HP Tractor
APPROPRIATE IMPLEMENTS AND CODES

1. (YTO108) Tractor with radial tire-YTO/EX1954
2. (DH1011) Straw crusher-1JH-400
3. (DH1006) Subsoiler-1S-300
4. (DH1014) Plough reversible-1LFT-550
5. (DH1001) Subsoiler-1SZL-300
6. (DH1016) Tiller-rotary-1GKNM-350
7. (DH1915) Tiller-rotary-1GKNM-330
8. (YJ1006) Disc plough 7 dish
175HP Tractor
APPROPRIATE IMPLEMENTS AND CODES
1. (YTO107) Tractor-YTO/E1754.
2. (DH1011) Straw crusher-1JH-400.
3. (DH1006) Subsoiler-1S-300.
4. (DH1014) Plough-reversible-1LFT-550.
5. (DH1001) Subsoiler-1SZL-300.
6. (DH1015) Tiller-rotary-1GKNM-330.
7. (YJ1005) Disc plough 6 dish
140HP Tractor
APPROPRIATE IMPLEMENTS AND CODES
1. (YTO110) Tractor with radial tire-YTO/EX1404
2. (YTO111) Tractor with cab-YTO/EX1404
3. (DH1012) Planter-precision-2BMYFQ-6D
4. (DH1007) Tiller-rotary 1GQN-250
5. (DH1010) Straw-crusher-1jh-330
6. (DH1003) Planter-rotary drill-2BFX-16
7. (DH1013) Plough-reversible-1LFT-440
8. (DH1001) Subsoiler-1SZL-300
9. (YJ1004) Disc plough 5 dish
120HP Tractor
APPRPOPRIATE IMPLEMENTS AND CODES
1. (YTO100) Tractor-YTO/X1204
2. (HR0019) Boom spray-1000L
3. (HR1006) Subsoiler-1S-300
4. (YJ1003) Disc plough 4 DISH
5. (HR0017) Rom disc 28DISH
6. (HR0018) Farm trailer-12Tonne
7. (HR0021) Potato harvester
8. (HR0022) Ridger
9. (DH1008) Planter-precision-2BMYFQ-4D
10. (DH1012) Planter-precision-2BMYFQ-6D
11. (DH1007) Tiller-rotary-1GQN-250
12. (DH1002) Planter-rotary drill-2BFX-12
13. (DH1009) Straw crusher-1JH-200
80HP Tractor
APPROPRIATE IMPLEMENTS AND CODES
1. (YTO101) Tractor-YTO/X804
2. (HR0012) Boom spray-800L
3. (DH1005) Planter-4Row precision
4. (YJ1002) Disc plough 3 Dish
5. (HR0010) Disc harrow 24Dish
6. (HR0011) Farm trailer-8Tonne
7. (HR0015) Disc ridger
8. (HR0014) Potato harvester
9. (DH1008) Planter-precision-2BMYFQ-4D
10. (DH1002) Planter-rotary drill-2BFX-12
11. (DH1009) Straw crusher-1JH-200
12. (YTO102) Tractor with front loader and cab-YTO/X804
55HP Tractor
APPROPRIATE IMPLEMENTS AND CODES
1. (LZ4758) Tractor-LZ554
2. (DH1004) Planter-3Row precision
3. (YJ1001) Disc plough 2 dish
4. (HR0006) Rotary tiller
5. (HR0038) Boom spray-600L
6. (HR0039) Disc harrow 20 dish
7. (HR0007) Farm trailer-5Tonne
8. (4789) Maize sheller
9. (DH1005) Planter-precision-2BYF-4
30HP Tractor
APPROPRIATE IMPPLEMENTS AND CODES
 
1. (LZ4757) Tractor-LZ304
2. (HR00037) Boom sprayer 3W-400-6
3. (HR0005) Disc ridge 3Z-80
4. (HR0007) Farm trailer 7CX-5
5. (HR0003) Farm trailer 7CX-3
6. (HR0002) Rotary tiller-1GQN-125
7. (HR0036) Manure sprayer CDR-1000
8. (DH1004) Planter-Precision-2BYF-3
7. (4789) Maize sheller
AC Shimge Booster Pumps
The table below shows our AC booster pumps those with and without pressure tanks. We have in stock, pressure pumps and volume pumps. The table shows product codes, models, size of outlet, voltage, kilowatts, horsepower, head and discharge volume.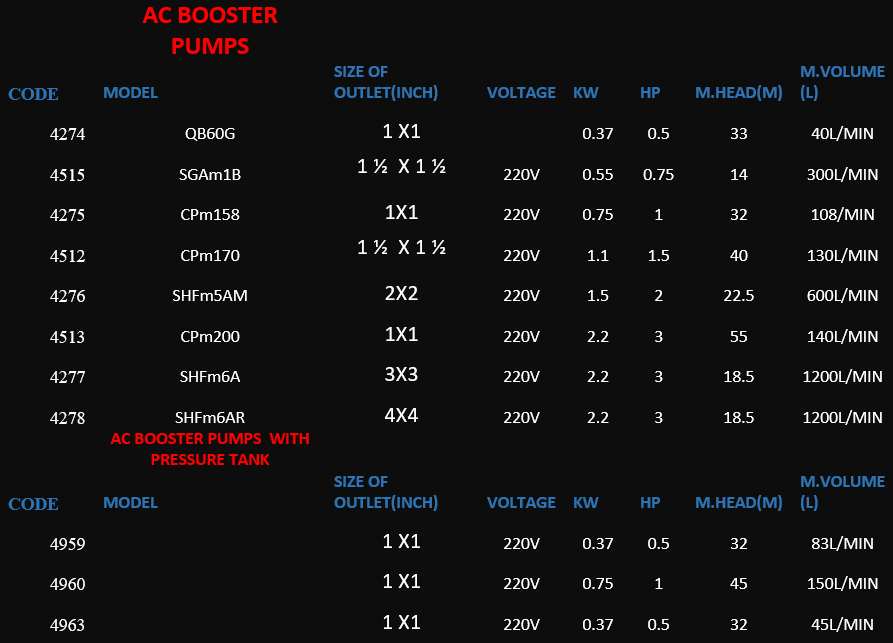 Shimge Irrigation Surface Pumps
The table below shows our durable Shimge irrigation pumps, both high pressure and high volume pumps. These are very efficient pieces of equipment that can guarantee you efficient irrigation results. They are tabulated showing product code, model, rated head, flow, power in kilowatts and horsepower, voltage and speed in terms of revolutions per minute (RPM).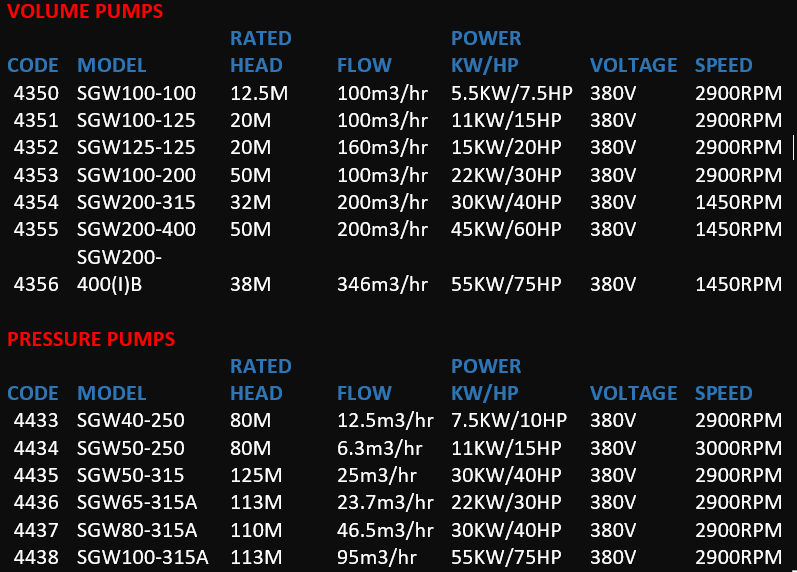 Solar Borehole and Booster Pumps
The table below shows our Shimge efficient and durable solar borehole pumps, solar swimming pool pumps and solar booster pumps. The table shows the pumps size in Watts, the product code, the maximum head, volume discharge, current, voltage, outlet and number of 300 watt solar panels needed by each pump.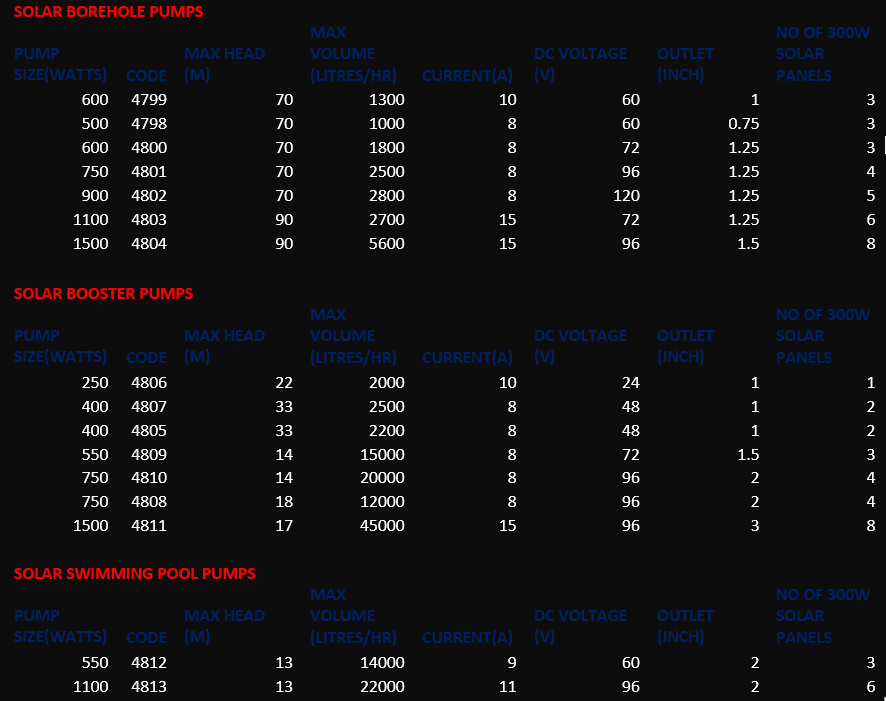 AC Submersible Borehole Pumps
The table below shows our efficient Shimge AC borehole pumps. It shows product code, the size of the pump in terms of horsepower, maximum head, voltage and discharge flow in liters of water per minute. We have both single phase and three phase.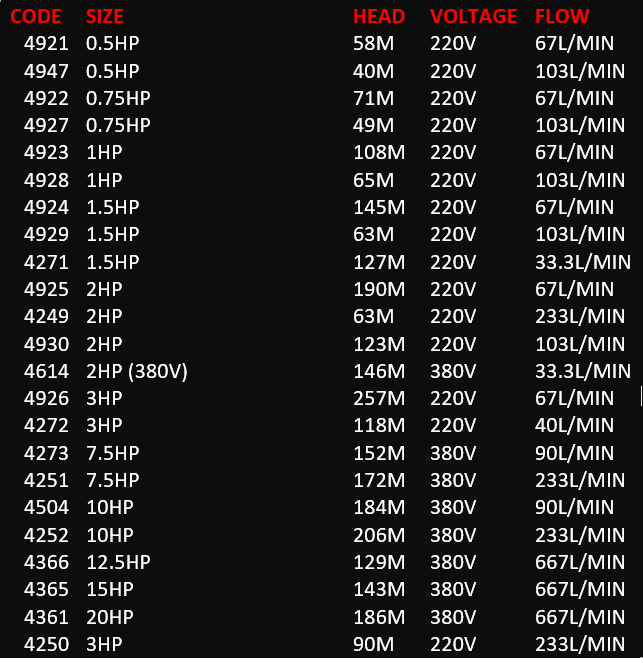 Social Media Platforms