Productive Industrial Equipment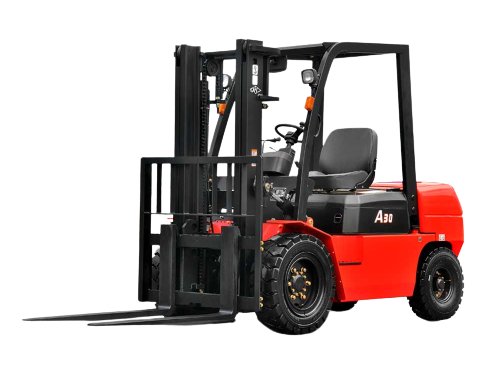 Forklifts​
Forklifts are the heavy lifters that make it possible for businesses to rapidly move weighty materials. Our counterbalance Hangcha forklifts are not just top of the class but are durable and strong pieces of machinery. We have 2 tonne, 3 tonne, 5 tonne and 7 tonne diesel forklifts and 1.5 tonne and 2 tonne electric forklifts.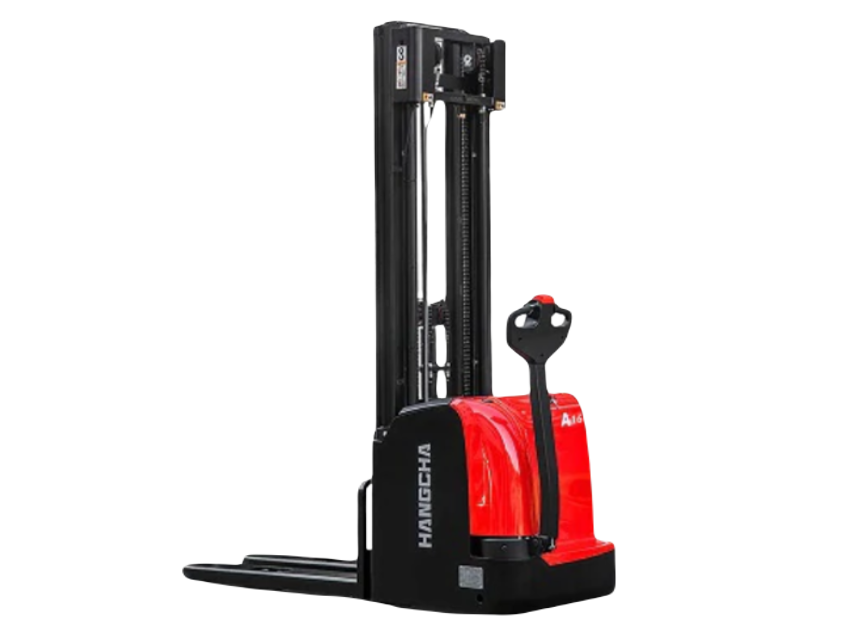 Mini-Range Pallet Stacker​s
We have mini range pallet stacker made by Hangcha. Rated capacity 1000/1200kg, meet the needs of the majority of customers. Latest CURTIS permanent magnet control system, precise and smooth. Regenerative braking for battery recovery during travel speed reduction, anti-slope on gradient. High strength steel frame structure chassis provide larger residual load capability and longer working life.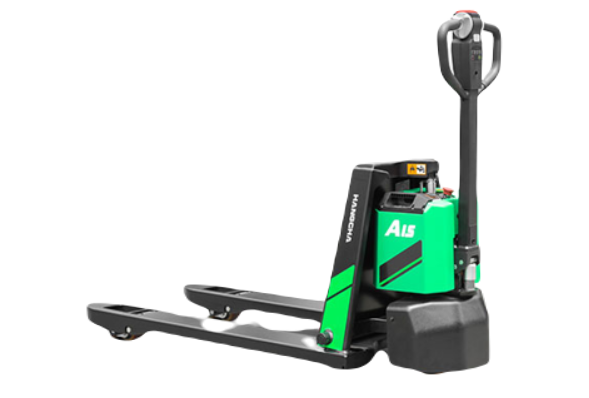 Mini-Walkie Pallet Trucks
The A series lithium battery mini pallet truck is a new generation product recently developed by Hangcha for warehousing and logistics applications. Using permanent magnet drive technology and with advanced performance, comfortable, safe and reliable operations and low costs, it is an ideal tool for loading, unloading and handling palletized goods in warehouses, supermarkets, workshops and homes.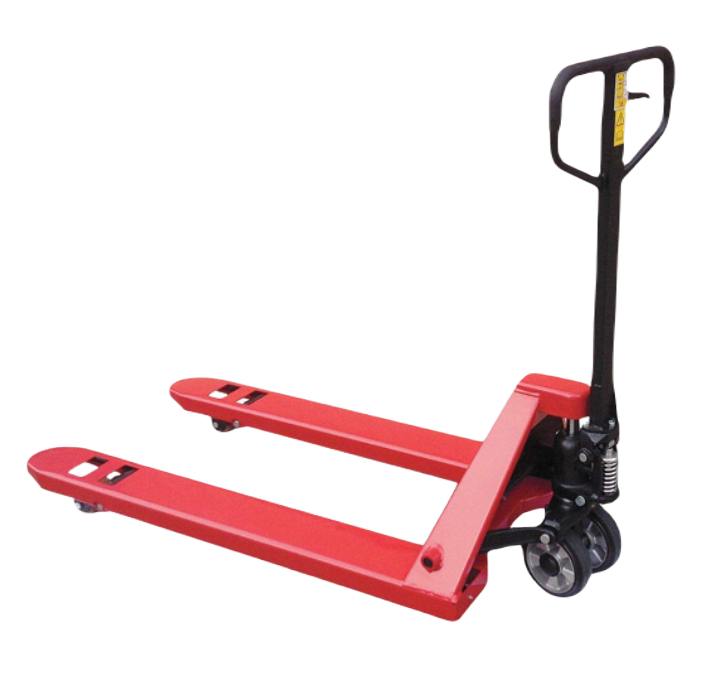 Pallet Jacks​
Pallet jacks are some of the most essential tools found in warehouses and are used for transporting small loads for short distances. Typically, both manual and powered pallet jacks are used for loading and unloading of trucks while riding electric pallet jacks can be used for horizontal transport through warehouses.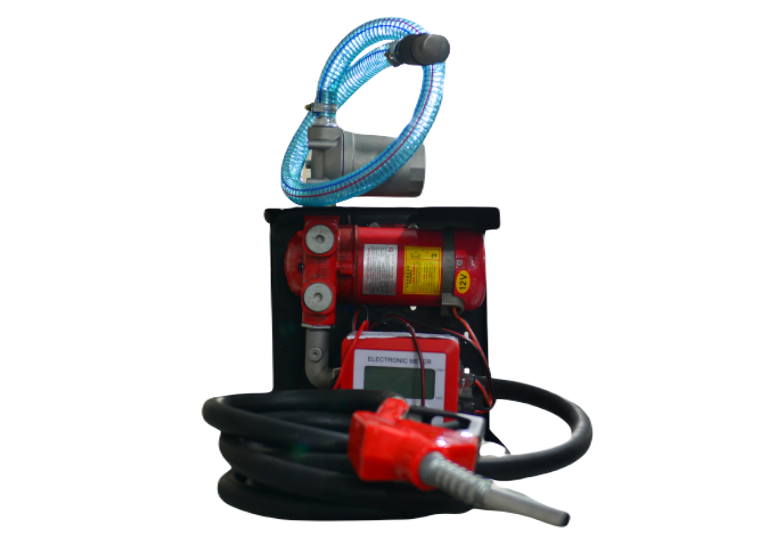 Fuel Dispensers​​
A fuel dispenser is a machine at a filling station that is used to pump gasoline, petrol, diesel, CNG, CGH2, HCNG, LPG, LH2, ethanol fuel, biofuels like biodiesel, kerosene, or other types of fuel into vehicles.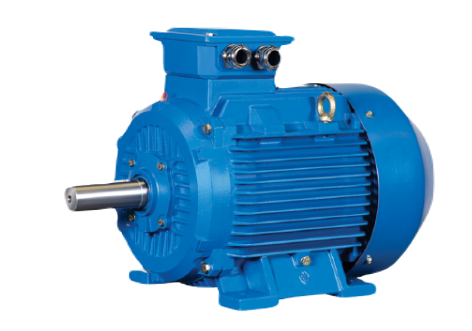 Electric Motors​
An electric motor is a device used to convert electrical energy into mechanical energy. Motors are used in a wide range of applications, such as fans, power tools, industrials works and mines. Whether you are looking for power or speed we have both. Our Hanzel electric motors are of highest quality.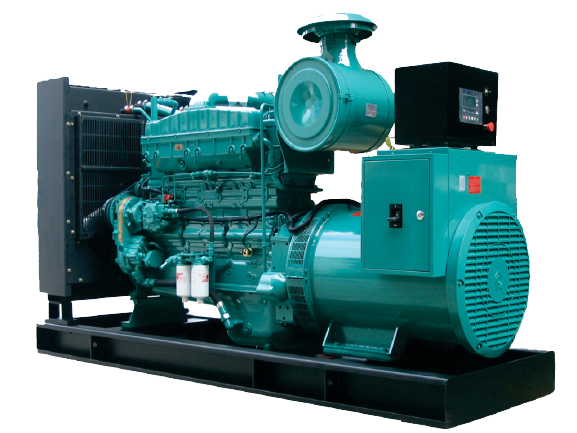 Industrial Generators​
We have the widest range of industrial electricity generators in stock. We have 24, 30, 50, 80, 100, 200, 300, and 500 Kilowatt electricity generators. You can simply power up a factory with these powerful machines. We have their spares and service kits also.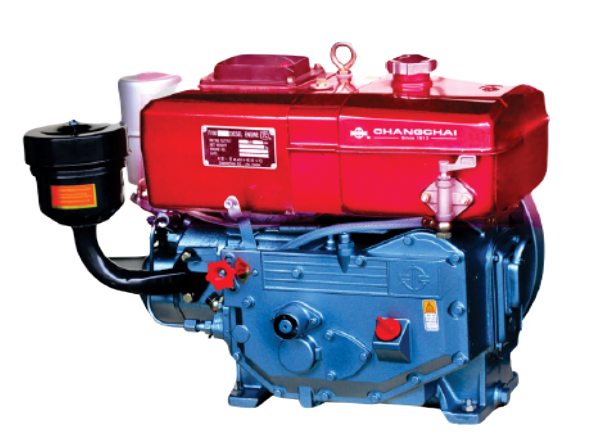 Diesel Engines ​
These engines are used in automobiles, light trucks, and some agricultural and construction applications and as small stationary electrical-power generators (such as those on pleasure craft) and as mechanical drives. Diesel engines are commonly used as mechanical engines, power generators and in mobile drives.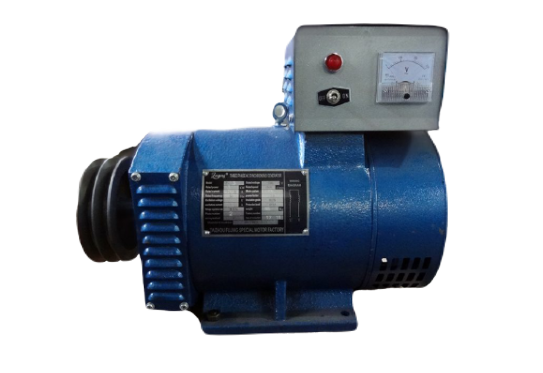 Alternators​
An AC Alternator or generator is an electrical generator that converts rotary mechanical energy into electrical energy in the form of alternating current. This electricity is used to power schools, homes, hospitals, factories, telecommunications base stations and many other applications. We have brush and brushless alternators and single phase and 3 phase alternators.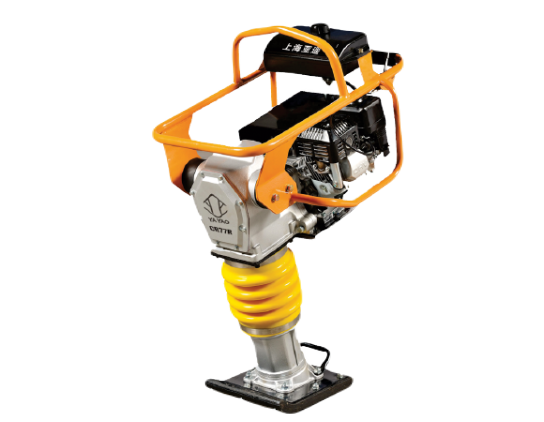 Earth Rammers​
An earth rammer also termed as tamper is a hand tool that is used for compressing or compacting soil. Soil is compacted or compressed to make it hard and of uniform level. Compaction is required to achieve an ideal groundwork for the construction projects that need a hard and flat surface. Our Robin rammers have an operation weight 80kgs.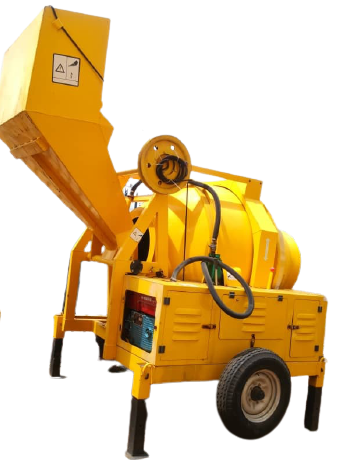 Concrete Mixers​
A concrete mixer (often colloquially called a cement mixer) is a device that homogeneously combines cement, aggregate such as sand or gravel, and water to form concrete. Our typical concrete mixer uses a revolving drum to mix the components. We have both electric and diesel engine powered concrete mixer. Single phase electric 200 liter, 350 liter eclectic and 350 liter powered by diesel engine.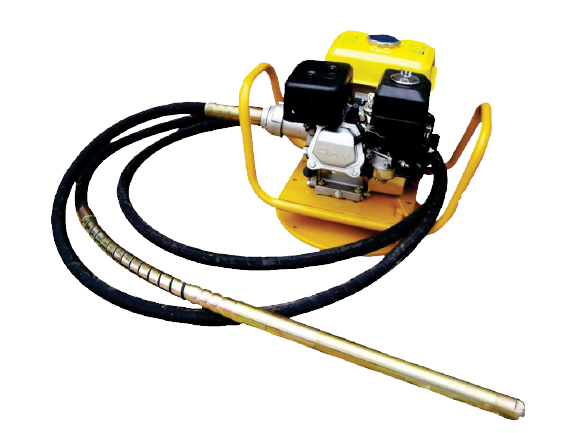 Poker Vibrators​
A poker vibrator is an oscillating, power-operated machine used to agitate fresh concrete so as to eliminate gross voids including entrapped air (but not entrained air) and to produce intimate contact with form surfaces and embedded materials. We have 5 horsepower poker vibrators and their poker shafts.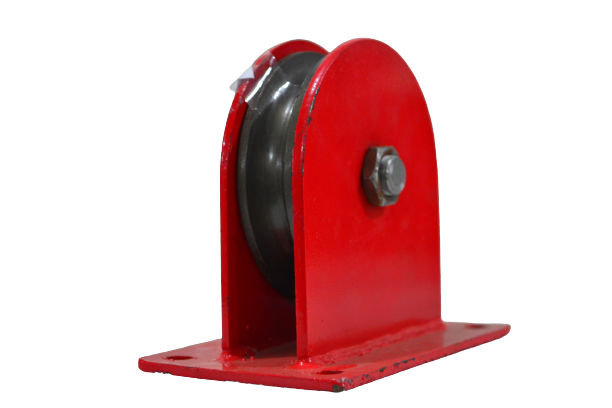 Land Pulley​s
The Land Pulley is a kind of lifting tackle, it is an important lifting tool, it is simple structure, easy to use, for heavy objects lifting, can change the direction of the pulley and pulley block traction cable and lifting or moving objects. We have from 1 ton up to 10 ton.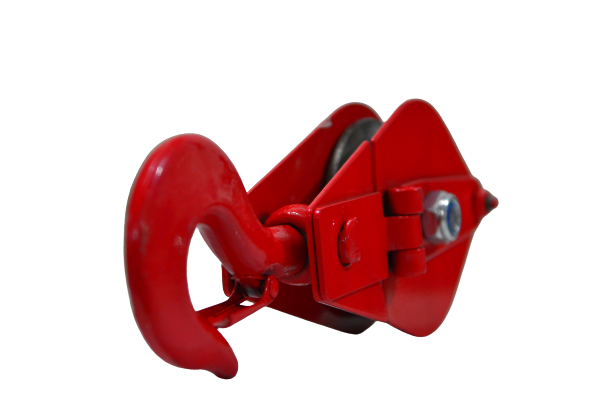 Hook Type Pulley​s
Hook type single wheel pulley lifting tackle, is an important lifting tool, lifting the most important feature is the weight of light, wheel wear resistance, the rope, the rope is not damaged. We have 1 wheel from 1 ton up to 8 ton, 2 wheel from 1 ton up to 8 ton and 3 wheel from 1 ton to 10 ton.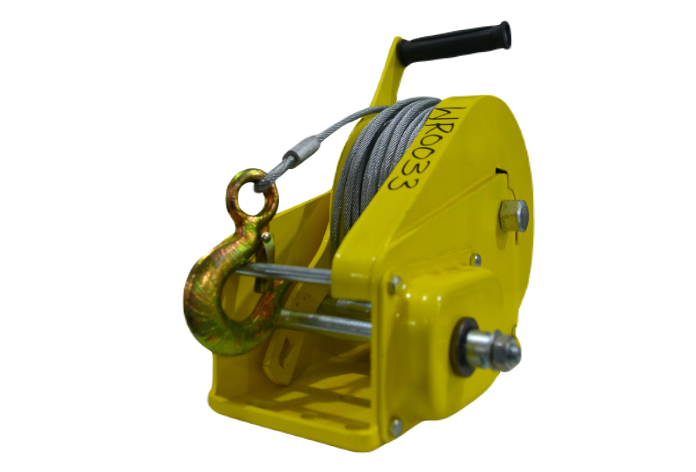 Manual Winches
Small, portable hand winches can be conveniently positioned to help you move or lift heavy objects. Hand winches are operated by a ratcheting crank or ratcheting lever that winds the cable onto the cable spool as the winch pulls a load. The ratchet prevents kickbacks when the winch is under load. We have a 1.3 ton in stock with a very strong steel cable.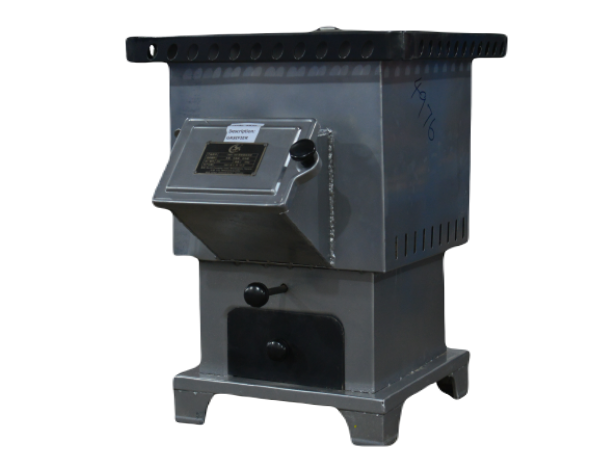 Gasifier Stoves
Wood gasification stoves use sophisticated combustion engineering realized in the form of cheap sheet metal forced air stoves. The combustion air is forced into the burning chamber in two layers. The first layer of combustion air partially burns the fuel to create a gas. The second layer of combustion air combusts the smoke to produce a clean hot flame. WG Stoves are rated as 10 times more efficient than open fires, and three times more efficient than high efficiency clay stoves.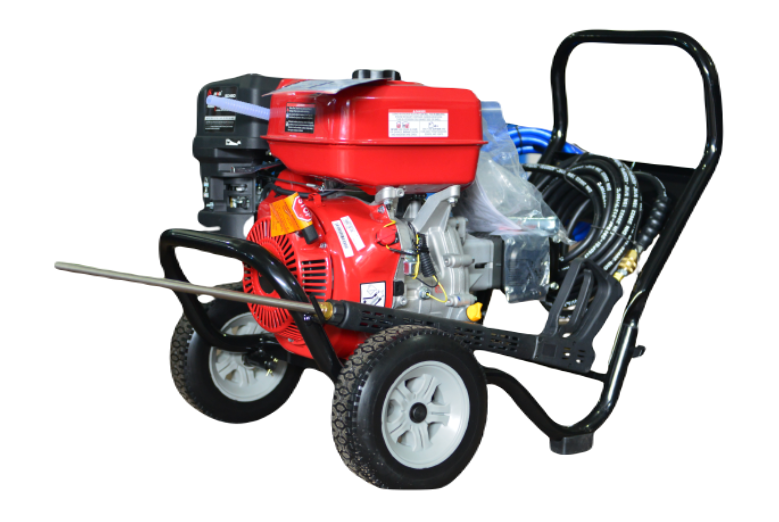 High Pressure Washers
16 Horsepower (HP) Senci high pressure washer or power washer uses high-pressure water spray to remove loose paint, mold, grime, dust, mud, chewing gum and dirt from surfaces and objects such as buildings, vehicles and concrete surfaces. A pressure washer is useful for cleaning any exterior surface that has caked-on dirt, grease, plant residue or other material across a large surface area.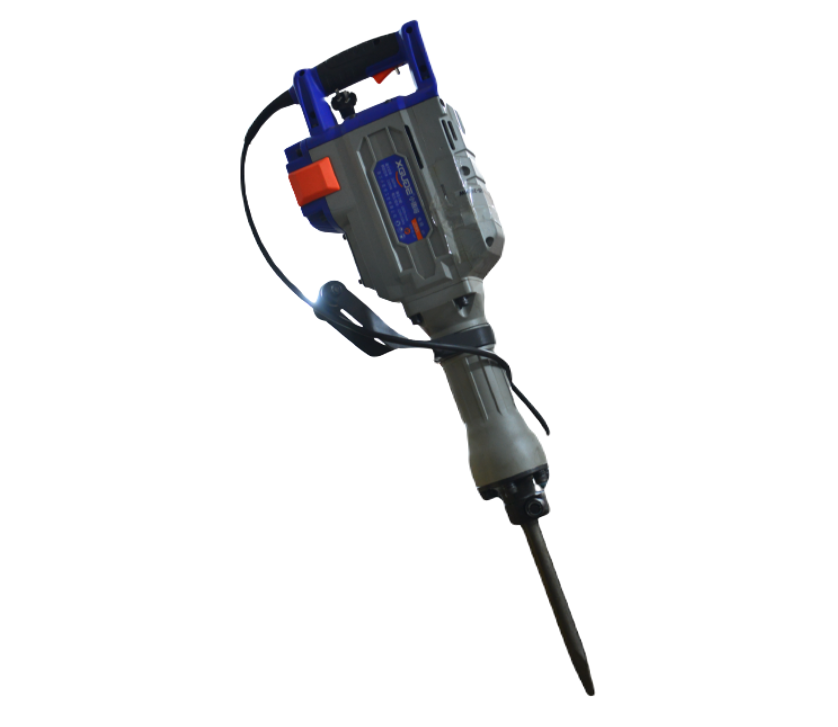 Electric Jack Hammers​
Electric Jackhammers are used to demolish old concrete, remove pavement, and demolish many other surfaces in projects. The jackhammer itself is heavy, so, only appropriate personnel should handle the tools to reduce the risk of accidents. We have sizes 2600 Watts, 3000 Watts and 3200 Watts.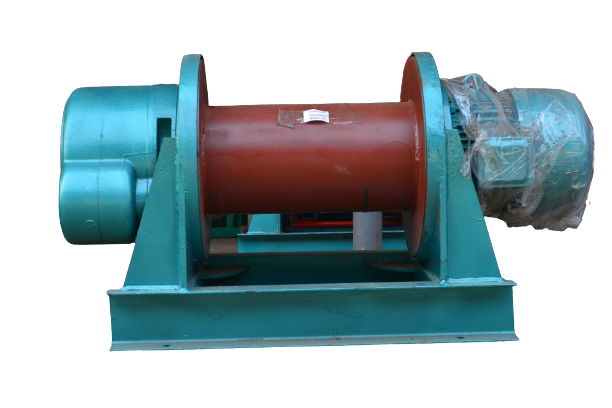 AC Winches​
The primary function of a winch is to leverage that cable tension to pull a vehicle out of a difficult situation — whether it's stuck in the mud, or water, facing a steep incline, or unable to move under its own power. We have sizes from 2 tonne going up.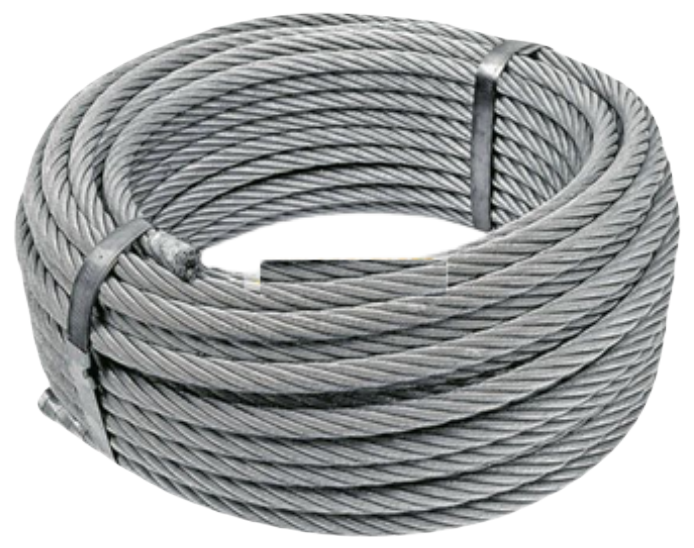 Wire Ropes & Clips​
Available in various constructions, sizes and finishes, wire rope is a versatile material that can be used to (among other things) lift, hoist, separate, position, secure, remove, repair, readjust, support and brace items in a safe and effective manner. Wire rope was initially designed to assist in the mining industry. We have sizes up to 24mm.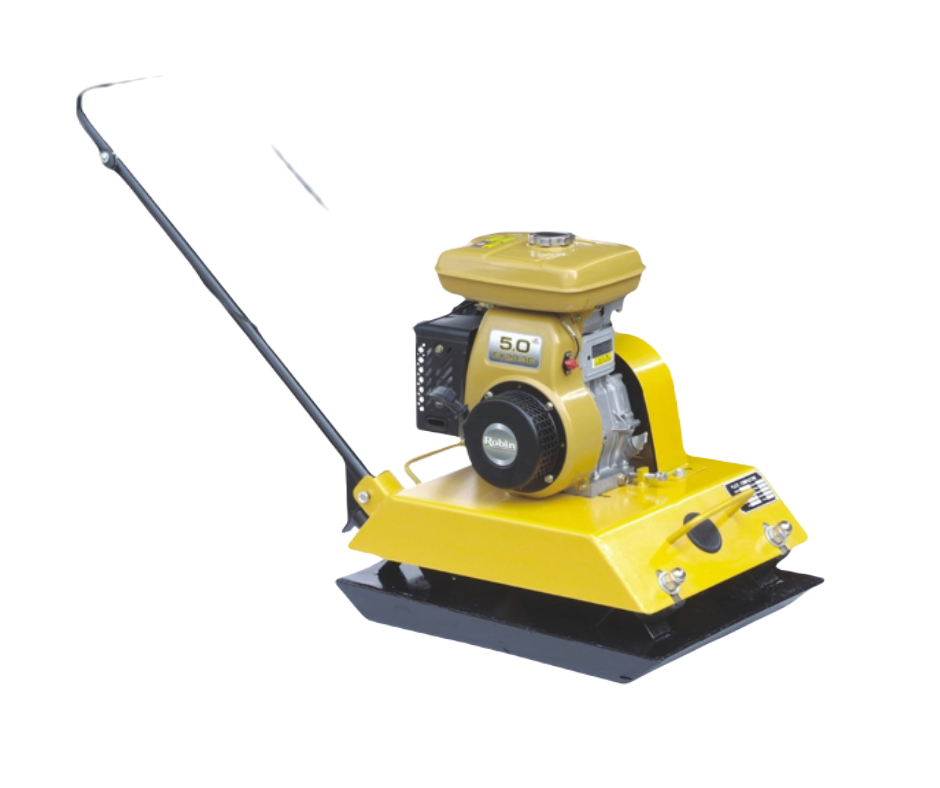 Plate Compactors​
A plate compactor uses a large steel plate to get rid of air pockets in various ground materials and provide tighter compaction. They work on rough and uneven ground, to flatten it and create a level grade. Commonly, this will be soil, sand, hardcore, gravel, asphalt and similar.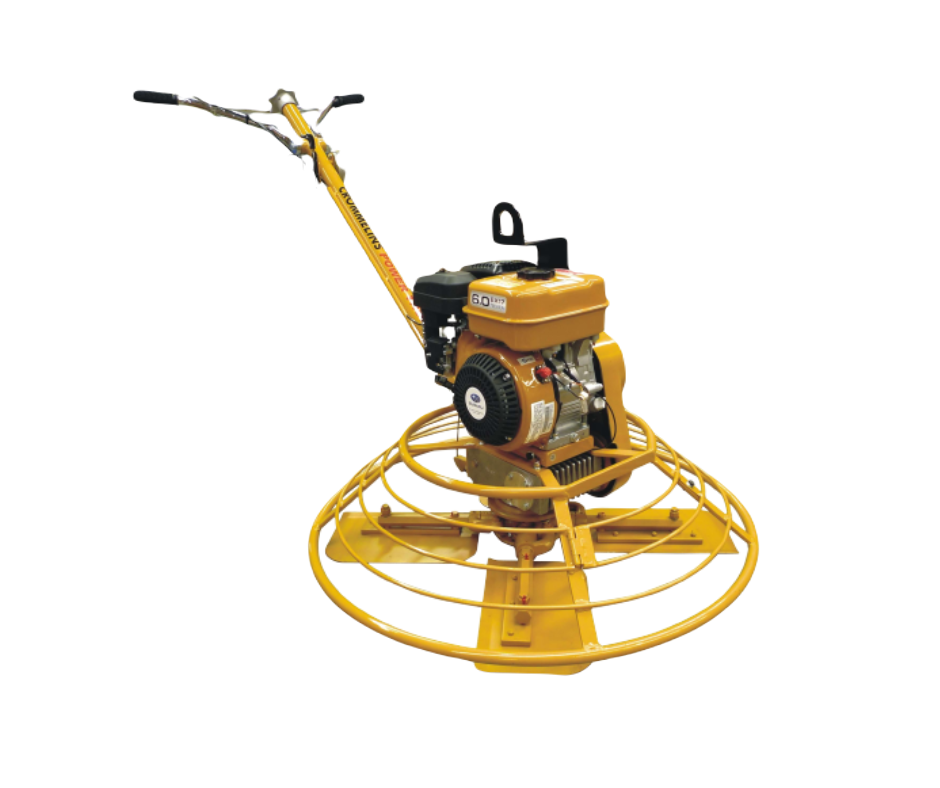 Power Trowels​
The general purpose of any power trowel is to make lighter work of troweling and finishing concrete. In any concrete pour there is the important step of troweling the concrete to continue the process of consolidating the concrete and to aid in the process of squeezing out the excess water and laitance.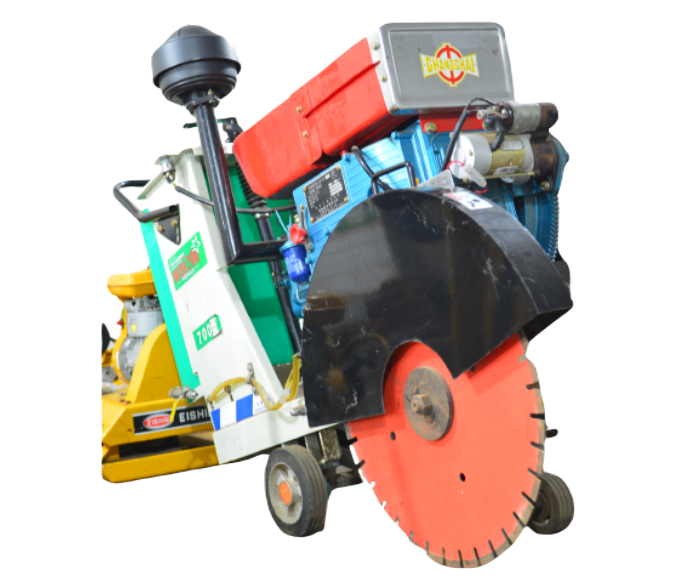 Concrete Cutters​
Concrete cutters use core drilling to drill a perfectly round hole into an area of concrete. This is commonly for things such as to ventilate a furnace, add in plumbing, or repair electrical work. Holes vary in size depending on what you need but are typically around a few inches in diameter.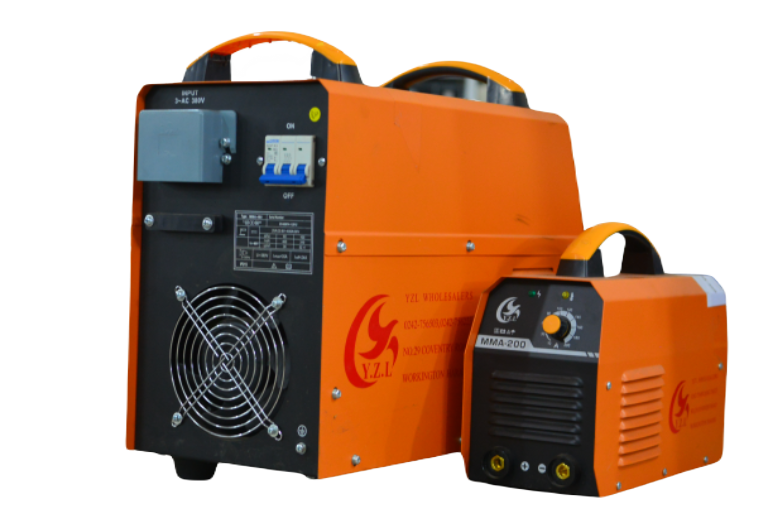 MMA Welding Machines​
Manual Metal Arc (MMA) welding is the most flexible and one of the most widely used arc welding processes. It involves striking an arc between a covered metal electrode and a workpiece. The heat of the arc melts the parent metal and the electrode which mix together to form, on cooling, a continuous solid mass.
Plasma Cutting Machines​
Plasma cutters are frequently used by fabrication shops, automotive repair and restoration, industrial construction, and salvage and scrapping operations. With its high speed, precision cuts and low cost, plasma cutting is used by large-scale industrial; CNC applications down to small hobbyist shops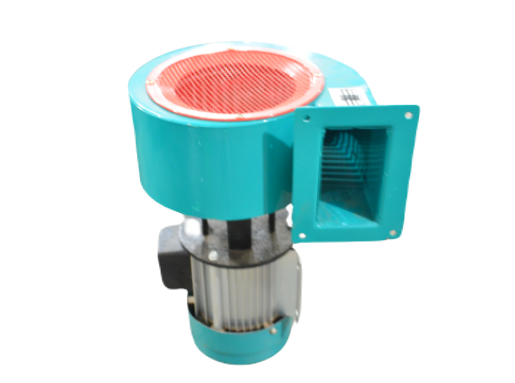 Industrial Blowers​
Industrial blower fans, as the term suggests, are used in industrial units to blow huge volumes of air through parts and structures of an entire building or facility. These industrial fans are commonly used in areas or segments which require exhaust clearing, ventilation, drying, cooling, removal of dust, and so on.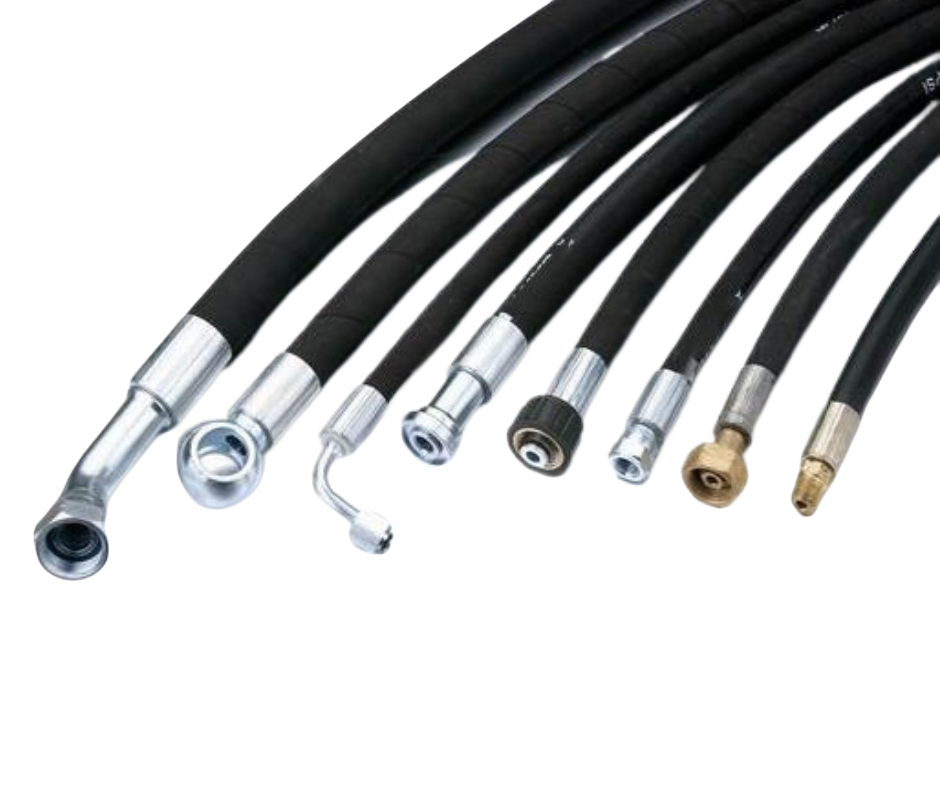 Hydraulic Hoses & Fittings​
It is normally used to transfer mineral and hydraulic oils or emulsions of water and oil, which makes it particularly useful for construction and civil engineering, mining and quarrying, oil industries, and agriculture – among others. Fittings are available in store. We do free crimping services at our workshop for all purchases made.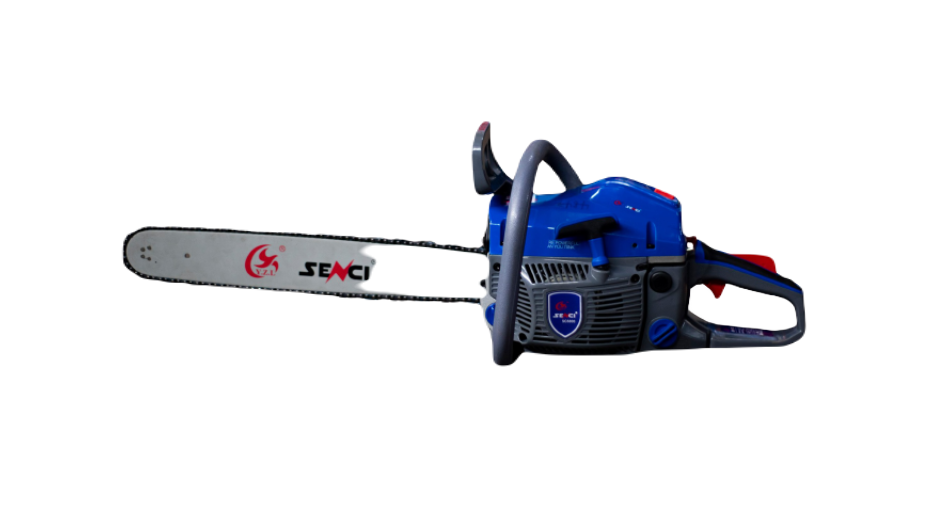 Chainsaws
It is used in activities such as tree felling, limbing, bucking, pruning, cutting firebreaks in wildland fire suppression, and harvesting of firewood. Chainsaws with specially designed bar-and-chain combinations have been developed as tools for use in chainsaw art and chainsaw mills.
Industrial Open Frame Generators
Open frame generators ranging from 24KW/30KVA to 500KW625KVA and appropriate spares or service kits for each generator.
24KW/ 30KVA
30KW/ 37.5KVA
50KW / 62.5KVA
80KW/ 100KVA
100KW/ 125KVA
200KW/ 250KVA
300KW/ 375KVA
500KW/ 625KVA
24KW/ 30KVA
1. (4682) Generator-FJ-24KW with two 70AH batteries-brushless
2. (GE1059) Engine oil filter element-JX0810-ZH4100D/ZH4100ZD
3. (GE1026) Air filter element-KX2410-ZH4100D/ZH4100ZD
4. (GE1060) Diesel filter element-CX0708-ZH4100D/ZH4100ZD
5. (GE1139) Water pump
6. (GE1032) Piston ring set
7. (GE1117) Shell bearing
8. (GE1135) Cylinder head cover
9. (GE1035) Injector pump
30KW/ 37.5KVA
1. (4683) Generator FJ-30KW with two 70AH batteries-brushless
2. (GE1059) Engine oil filter element-JX0810-ZH4100D/ZH4100ZD
3. (GE1026) Air filter element-KX2410-ZH4100D/ZH4100ZD
4. (GE1060) Diesel filter element-CX0708-ZH4100D/ZH4100ZD
5. (GE1139) Water pump
6. (GE1032) Piston rings set
7. (GE1135) Cylinder head cover
8. (GE1035) Injector pump
9. (GE1117) Shell bearing
50KW / 62.5KVA
1. (4684) Generator-FJ-50KW with 2 70 AH batteries-brushless
2. (GE1061) Engine oil filter element-JX1008L-4108ZD
3. (GE1014) Air filter element-KX1530-4108ZD
4. (GE1062) Diesel filter element-CX0710B4-6105IZLD
5. (GE1180) Water pump
6. (GE1092) Piston ring set of 12PCs
7. (GE1085) Cylinder head gasket
8. (GE1166) Injector pump
9. (GE1153) Shell bearing set 8PCs
80KW/ 100KVA
1. (4856) Generator FJ-80KW with 2 70AH batteries-brushless
100KW/ 125KVA
1. (4746) Generator-FJ-100KW with 2 70AH batteries-brushless
2. (GE1063) Engine oil filter element-JX0818-6126ZLD
3. (GE1038) Air filter element-KX2139-6105ZLD
4. (GE1062) Diesel filter element-CX0710B4-6105IZLD
5. (GE1180) Water pump
6. (GE1044) Piston ring set
7. (GE1040) Cylinder head gasket
8. (GE1091) Injector pump
9. (GE1201) Fine filter element-JX0506-6105IZLD
200KW/ 250KVA
1. (4247) Generator-FJ-200KW with 70AH batteries-brushless
2. (GE1104) Oil filter 6126ZLD/7367 (NEED 2)
3. (GE1105) Diesel filter element-CX0815(13340-6126ZLD (NEED 2)
4. (GE1106) Air filter element-KX2640-6126ZLD
5. (GE1103) Piston ring set 6PCs
6. (GE1223) Injector pump
7. (GE1204) Shell bearing set
300KW/ 375KVA
1. (4855) Generator-FJ-300KW with 4 70AH batteries-brushless
500KW/ 625KVA
1. (4853) Generator-FJ-500KW with 6 70AH batteries-brushless
Social Media Platforms